Each product is rigorously tested and mass-produced. The company has strong technical strength. The technical department is composed of experienced technical engineers.
It is a green energy-saving wire and cable procurement and supply unit, which is safe and secure.
High quality comes from Pearl River Cable
Through the introduction of advanced cable manufacturing technology, production equipment, testing equipment, conveying systems, acquisition systems, etc., coupled with high-quality professional technical team and automation technology, Zhujiang Cable has produced high-quality cable products in the industry.And make Zhujiang Cable become the cable industry of domestic and international management with advanced management, technology intensive and brand!
01

USE HIGH QUALITY COPPER MATERIALS

Choose from high quality copper materials for a longer life.

02

FOREIGN ADVANCED PRODUCTION TECHNOLOGY

Introducing advanced production lines from Germany

03

MULTIPLE AUTOMATED ITERATIVE DETECTION

Each process is subjected to multiple automated and repeated inspections, which is more efficient and reliable.

04

CHINA BUILDING MATERIALS MARKET ASSOCIATION CERTIFICATION

health and environmental protection low-carbon building materials news verification and marketing logo
Pearl River Certificate
more+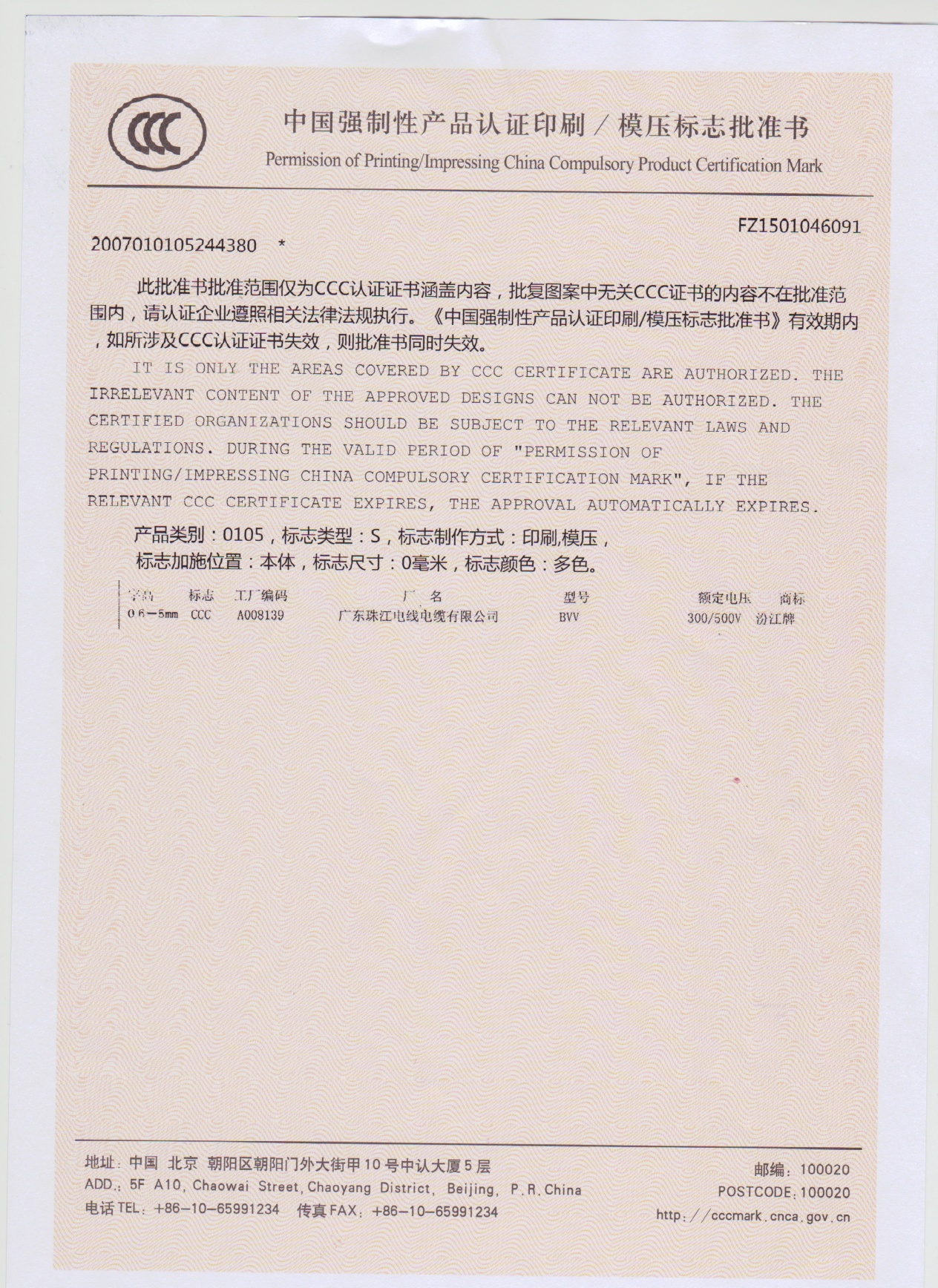 3C Molding Mark Approval (6090)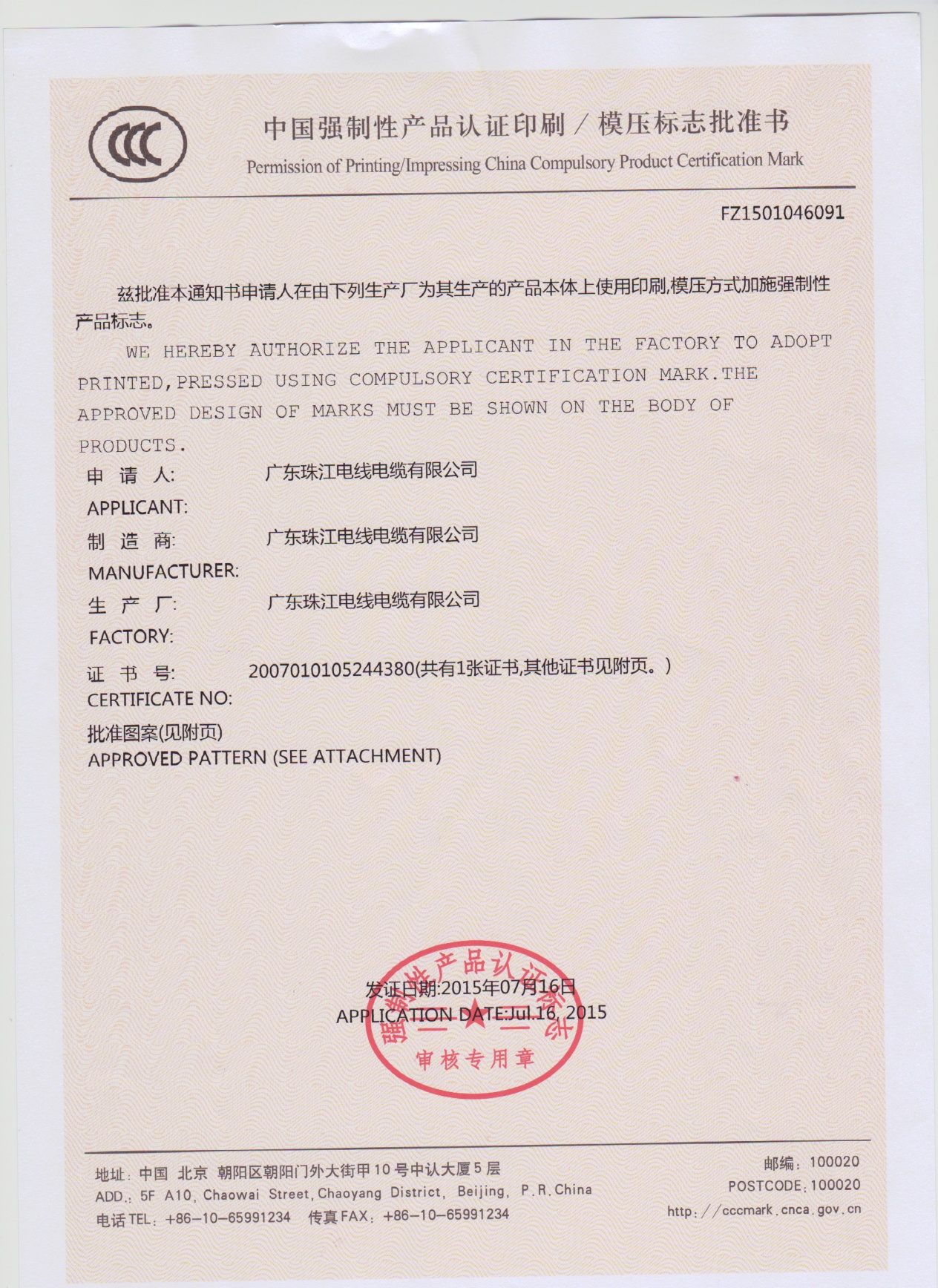 3C Molding Mark Approval (091)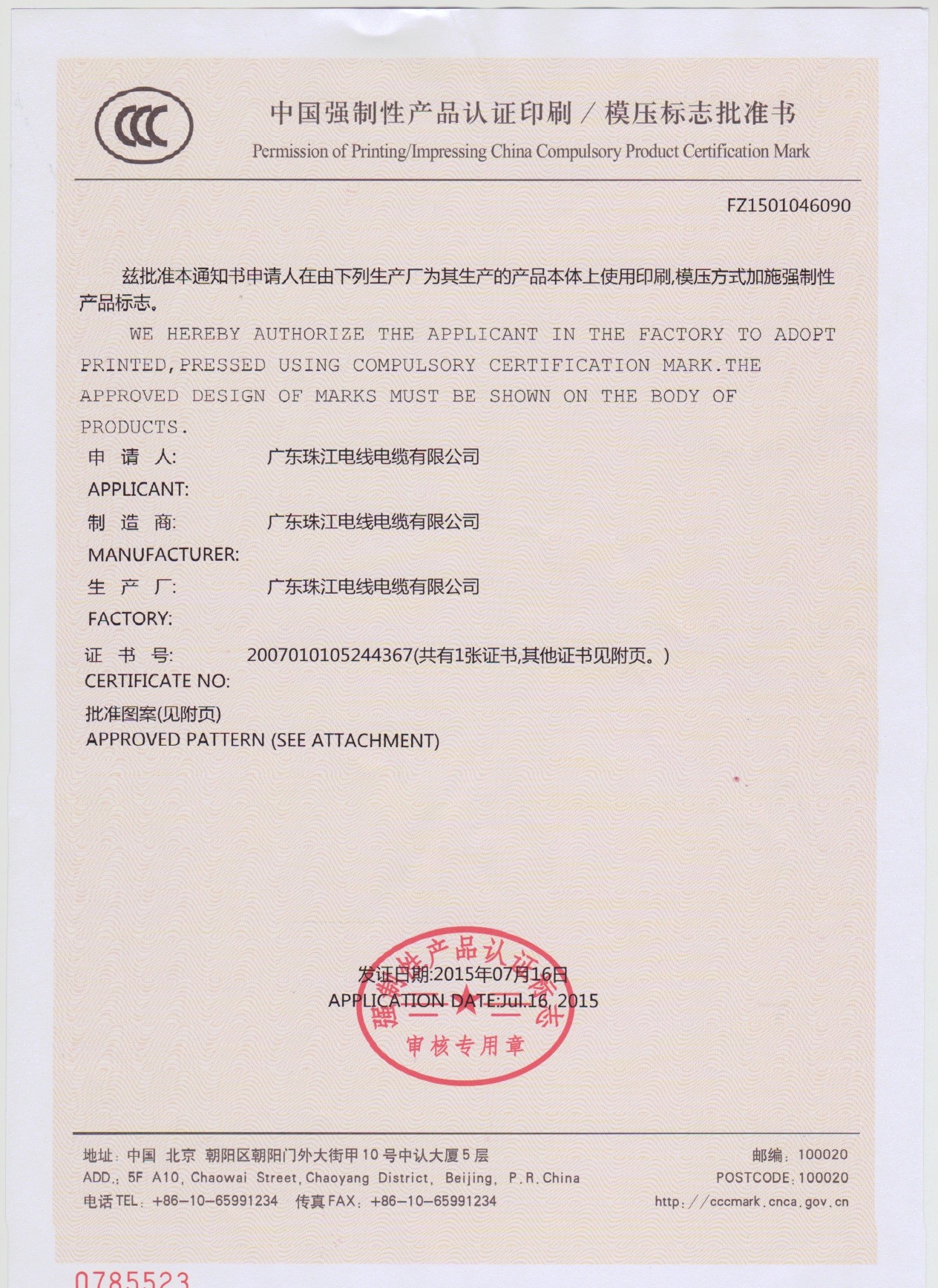 3C Molding Mark Approval (090)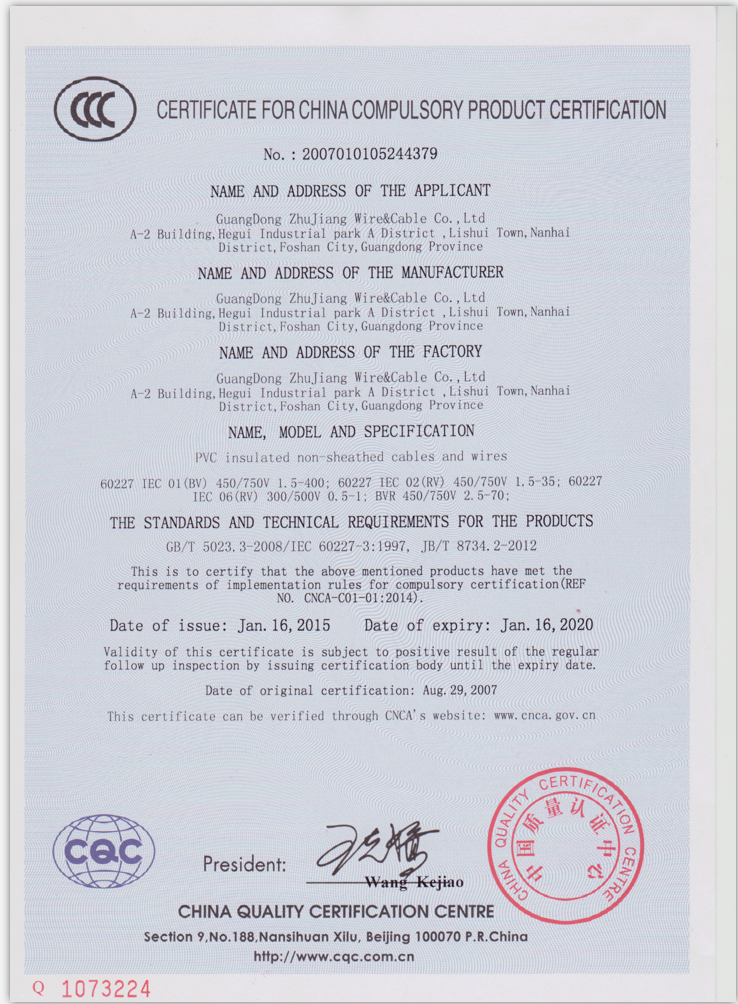 3C National Compulsory Product Certification (4379-English)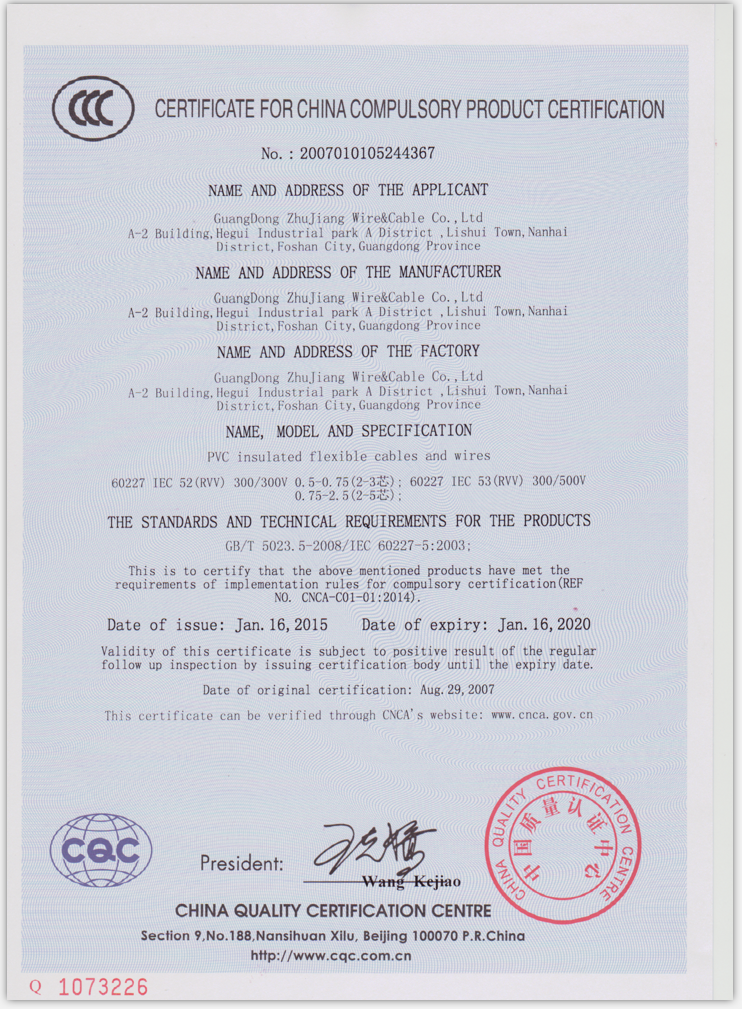 3C National Compulsory Product Certification (4367-English)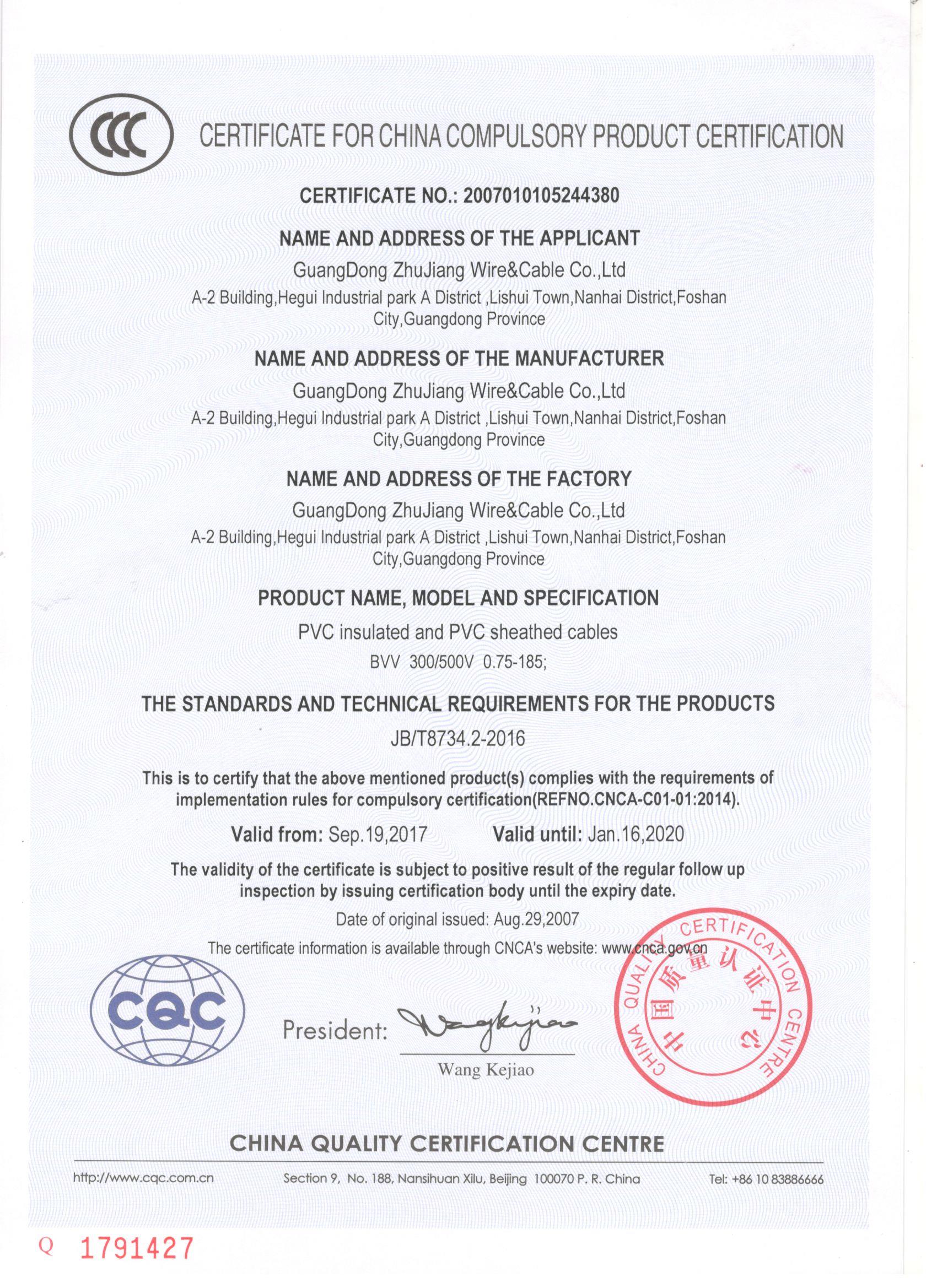 3C National Compulsory Product Certification (380-English)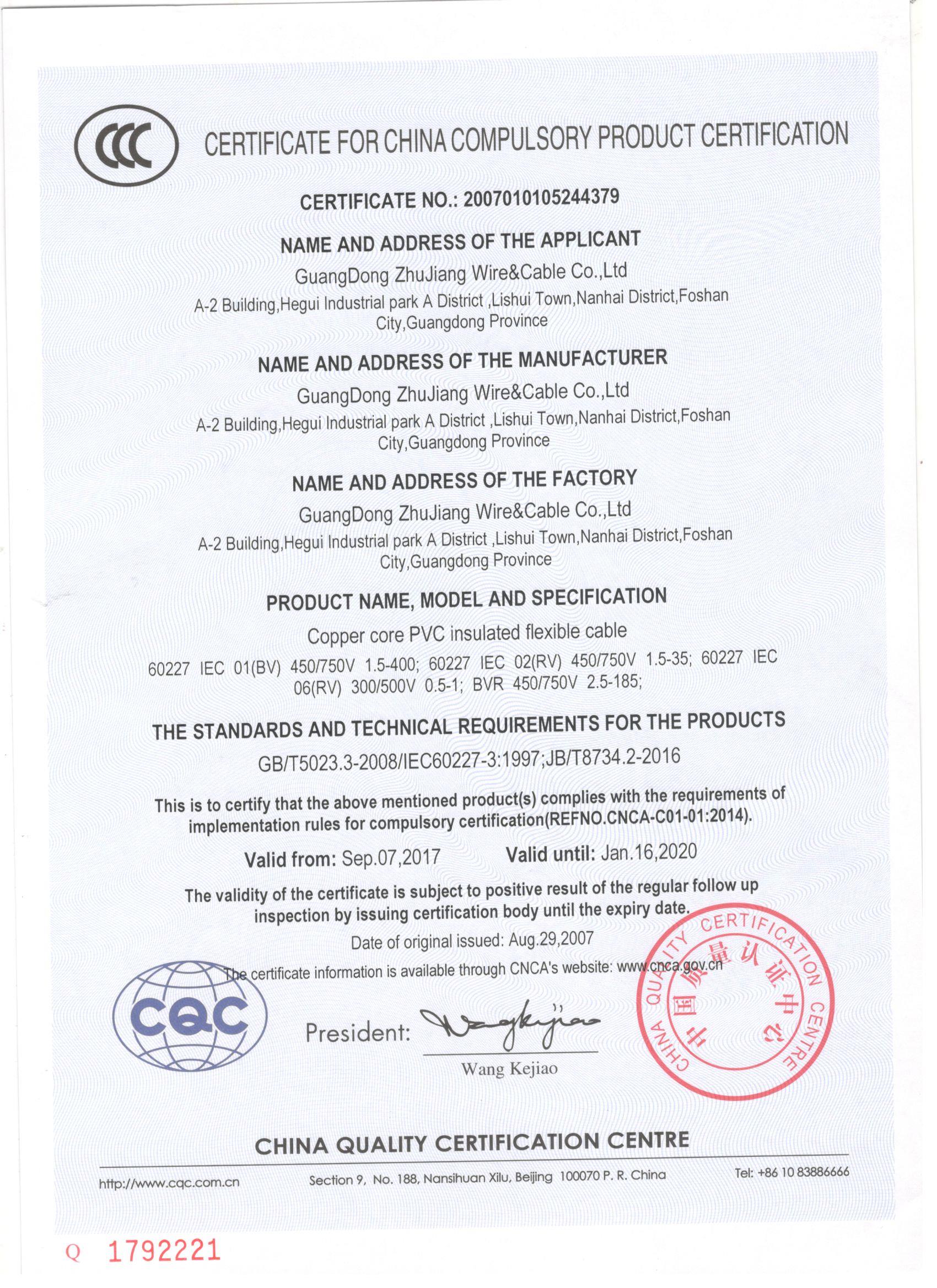 3C National Compulsory Product Certification (379-English)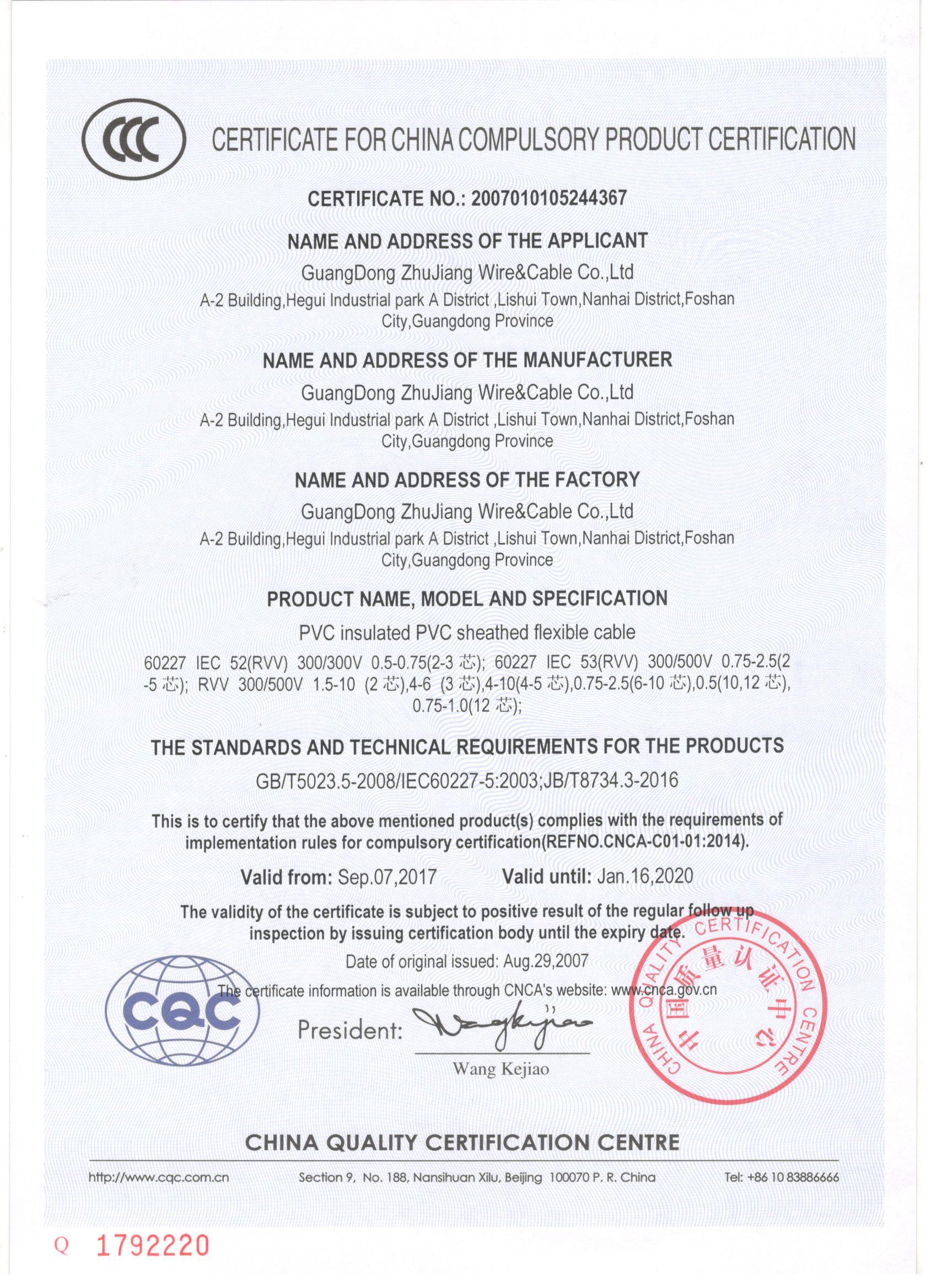 3C National Compulsory Product Certification (367-English)